Back to collection
All of our products are rigorously field tested and we proudly guarantee against defects in materials and craftsmanship.
Ratings & Reviews
Customer Reviews
Write a Review
Ask a Question
Filter Reviews:
quality
others
boot
sizes
feet
front
booties
pair
02/19/2020
Summer S.
United States
Snowball sox
The zip up sock seemed like a good idea, but in snowy Colorado, when he runs off into the drifts, he develops snowballs in his socks between his leg and the fabric. Perhaps a way to tighten the socks would help since he has big paws and skinny legs! I roll the sock down, and may just cut them off. The shoe part works great and keeps snowballs out of his toes.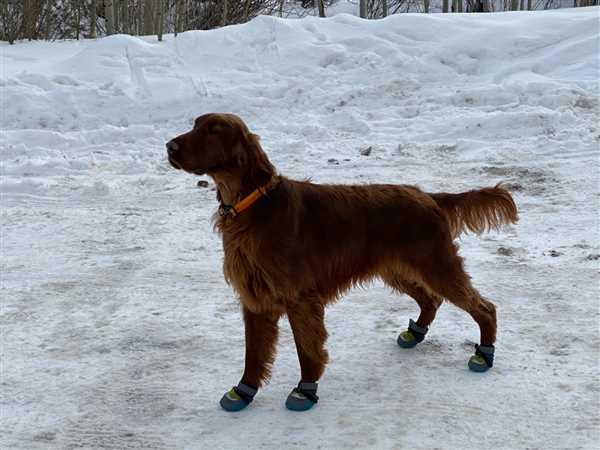 02/14/2020
Clarice D.
United States
Polartrex booties
Very awkward and difficult to get on and off! Once on they work great—traction in snow is great—but it is too hard to use them and they'll likely gather dust.
Polar Trex Pairs are the best
The Polar Trex Pairs are well designed to protect your dog's feet from cold temperatures as well as rugged terrain. The boots are easy to put on and are held tightly in place with velcro straps and a zippered gaiter, without any discomfort or irritation to dog. Their durable sole is perfect for icy traction as well as protection from rocky ground. Well worth the price.
02/10/2020
Marcela A.
United States
Very disappointed
Really difficult to put them on. No waterproof at all. He used it for less than an hour walk and the smeel on those shoes was horrible. Liners, even though I got one of the larger sizes, was really tight on his paws. Overall, not a good product (at least for us). I was so excited when I read all the good qualities on your site that I thought: this is it, finally I'm ordering a really good dog shoes but unfortunately it was not the case
We regret to hear that the Polar Trex did not work out for Hunter. We would be happy to help figure out a solution for you; please reach out to us through our Contact Us form. https://ruffwear.com/pages/contact-us
02/06/2020
George B.
United Kingdom
Don't be fooled by the marketing..
These shoes look great. They look comfy and well made. You can almost imagine wearing them yourself. And here-in lies the problem. They are designed with a human in mind rather than a dog. Yes they are designed to fit a dogs paw, but functionally they are pretty poor. Firstly they are difficult to put on and if you want them to stay on you have to tighten the Velcro so tight they cause discomfort. They don't take in to consideration the position of the dogs dewclaw which gets squashed. We've spent ages searching for lost shoes. The fabric top can not withstand the the dogs claws which rip through within a couple of walks. The Vibram sole looks nice but doesn't give the dog any grip on slippery surfaces. On a wet walk they fill with water rather than being able to drain. In snow the upper sock part traps snow making the dogs paw cold and again causing discomfort. Don't be fooled by the lovely marketing, these are not a suitable shoe for an active dog. It has been an expensive lesson for us at almost £100 for two pairs.
Thank you for your review. The boots do fit many canines, however it is sometimes the case that the boots do not work for some with regards to where the dew claw is positioned. We have not had reported the issue with the soles not offering grip or the issue with the upper part of the boot collecting snow- I will pass your comments onto Ruffwear US who take customer feedback incredibly seriously. Thank you for taking your time to pass these comments on, we are grateful for all feedback so we can improve the design of our products. I am sorry Ruffwear was not suitable for you on this occasion.