Vernan is a graduate of the Art Institute of California-San Diego, freelance designer, and frequent collaborator with Natives Outdoors. He currently focuses his time and energy educating himself and others about traditional native lands and how to respect these sacred places. His pack includes Bruce, Harley, Koba, Sandy, Bear Bear & Dusty. Explore more of Vernan's work at https://vernankee.com/.


Follow their adventures at: @vernankee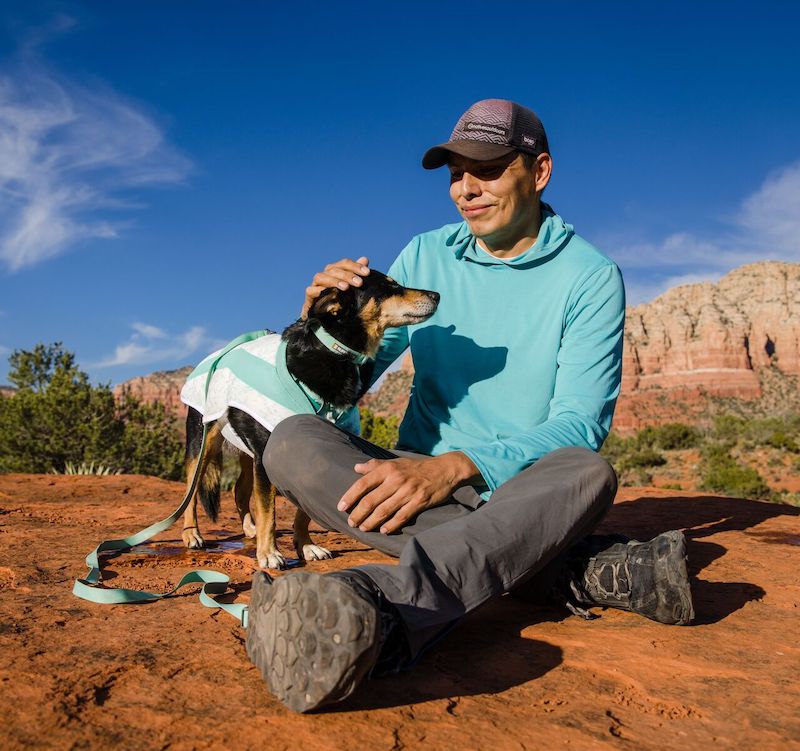 "My time in the marines taught me 'leave no man behind.' Now, it's 'leave no dog behind.' You learn to be there on the frontlines to help. Now, I can't just give that up. I have to keep helping."
-Vernan
Vernan Kee X Ruffwear
Desert Sunrise Artist Collection
Get to know the art, the artist, and the rez-dog rescue cause behind the newest Artist Series.
Explore »