Back to collection
All of our products are rigorously field tested and we proudly guarantee against defects in materials and craftsmanship.
Ratings & Reviews
Customer Reviews
Write a Review
Ask a Question
Filter Reviews:
Bear
harness
Construction
surgery
dogs
Sturdy
durability
back harness
risk
Wall climb
02/05/2020
Rebecca G.
United States
Great Product
We own a wildlife management business and have started doing rooftop goose and bird control. We needed a safe way to get our dog's onto roofs. The double back harness worked perfectly. From the first use the dogs were comfortable and quiet. I don't have concerns with handler or dog safety using this harness lifting the dogs 2-3 stories or more.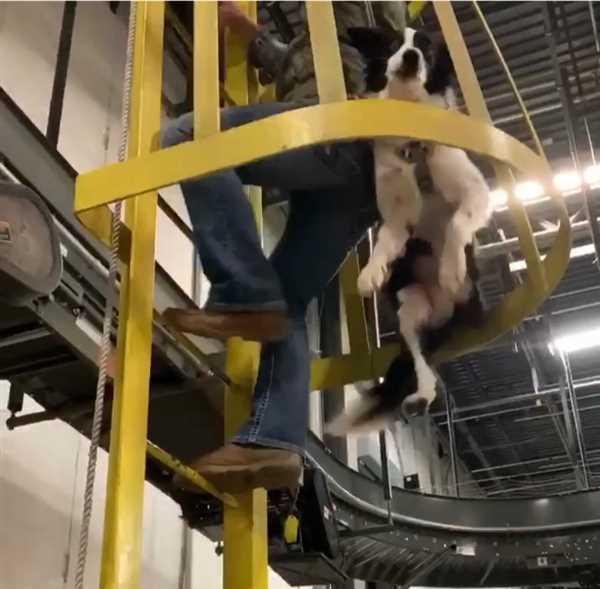 01/09/2020
Mark G.
United States
Otto
Balance is better than any other we have used. We have a handicapped dog and gravity is not his friend. I can control him to the point where he thinks he is running. The support in the hips is awesome. At 25 lbs holding him up to go outside is like doing curls for a half hour. Both of us are getting in shape.
11/10/2019
brian w.
United Kingdom
Best harness on the market
after several harnesses for my wee right hand man Kai I opted to give the ruffwear dbl back harness a try out for him .. I originally bought the harness for Kai to abseil off the In Pinn on the isle of Skye,after a hike up through the corrie and up the scree onto the final push to the base of the Pinn we came across some difficult terrain for Kai ,this secrion was made so much easier as kai was harnessed up with his new poece of kit .As kai struggled to climb a slab section he was easily lifted and passed to my fellow climber in a handbag style lift .The design of the harness is really good as kai disntbseem phased by whatwas in front of him .The hind leg straps.give amazing stabiltiy and when not in use tuck away into a small compartment on the harness. The material used feels is of good quality and looks like it will last for many adventure .So happy I chose the ruffwear harness for Kai as I have a lot of faith in the product as the safety and comfort of my dog is priority.
Thank you for your review, we are pleased Kai is a Ruffwear fan!
10/22/2019
Lilia K.
United States
So good!
I first discovered the Double Back with my late pitbull who was an abused rescue with a lot of spinal pain and joint issues. We used it almost everyday, (medium size) it still looks new. But my new pup requires a large/extra large so I'm giving the medium to a friend and getting a large/extra large. I plan to use this one on our longer, tougher hikes where she's really going to need assistance.
10/15/2019
Taylor G.
United States