Whether you and your dog like to stop and sniff the wildflowers or cruise through winding trails, we've got the gear and the inside scoop on getting out there and hitting the trail together.
Explore All Dog Hiking Gear
Guide
How To Hike With Your Dog
Dogs are happy to tag along on any hike. With a bit of preparation, the right gear, and a bit of that eagerness to explore that comes so naturally to our furry trail buddies, you'll be en route to a good time hiking together.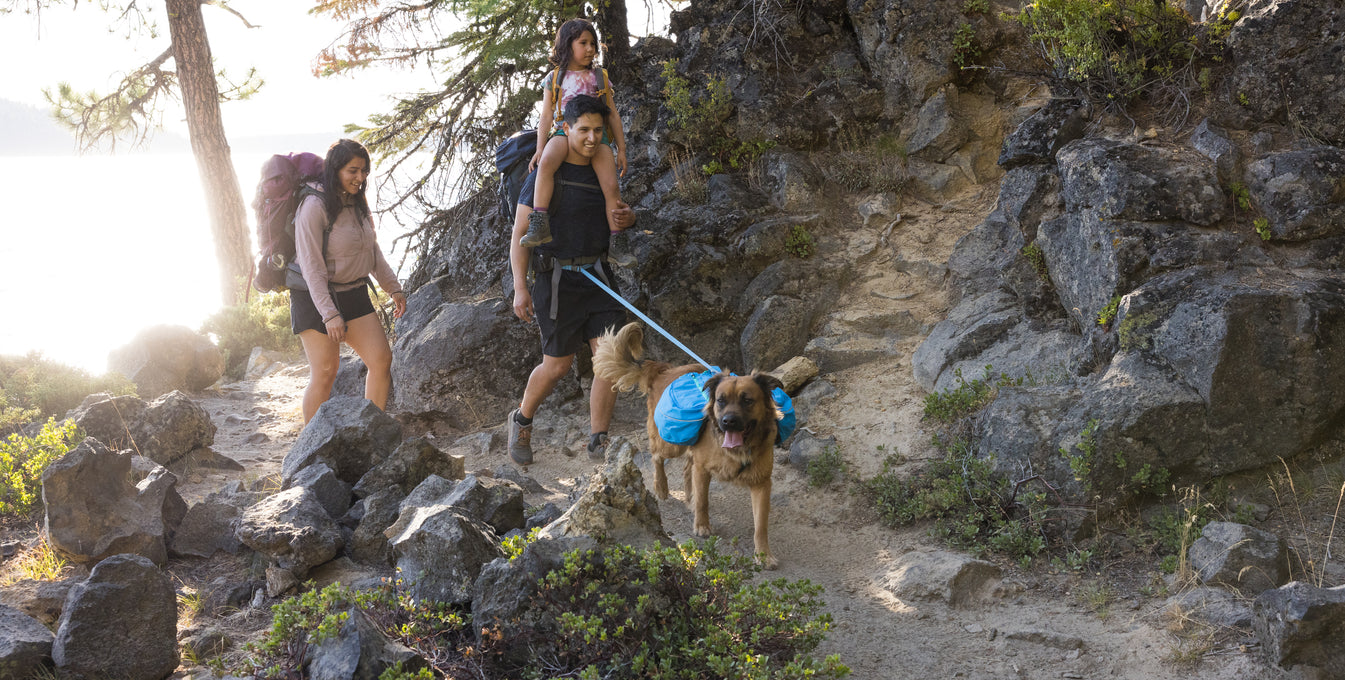 More Resources for Hiking with Dogs
How To Find Dog-Friendly Trails

We've got your quick-start guide to finding dog-friendly trails in your neck of the woods (or wherever you're headed next). Grab your leash, round up your pup, and let's hit the trail.

Leave No Trace: Dog Edition

Hiking with your dog has an impact on the environment and wildlife. Learn easy ways to keep the stoke high while minimizing our impact with a canine twist on Leave No Trace's 7 Principles.

How to Become an Adventure Dog

Every dog has an inner explorer just waiting to get out there with their human. We're here to help with some useful tips and essential gear for getting both you and your pup adventure-ready.
Frequently Asked Questions
With the right preparation and planning, yes, you can set you and your dog up to have a blast hiking together. We always recommend checking in with your vet if you're just getting started to cover any questions you might have specific to your dog's health.
It's best to keep the total carrying weight (including thepackand its contents) under 25% of your dog's body weight. You will want to go even lighter if your dog is just getting used to the pack. And, as always, it's a great idea to check in with your vet to make sure your dog is old enough or healthy enough to wear a pack.
Example: A 45-pound (20-kg) dog's pack should weigh no more than 11.25 pounds (5 kg) including food, water, gear, and the pack itself.
Leave No Trace are our go-to pros on this topic, and they recommend that dog waste be packed out in poop bags.