Whether you're looking to introduce your dog to backpacking or curious about discovering a new love for it together, we have the tips, gear, and inspiration you need to hit the trail.
Guide
How To Backpack With Your Dog
We've pulled together the ultimate guide to introducing a dog to backpacking. Ready to hit the trail and unleash your next adventure?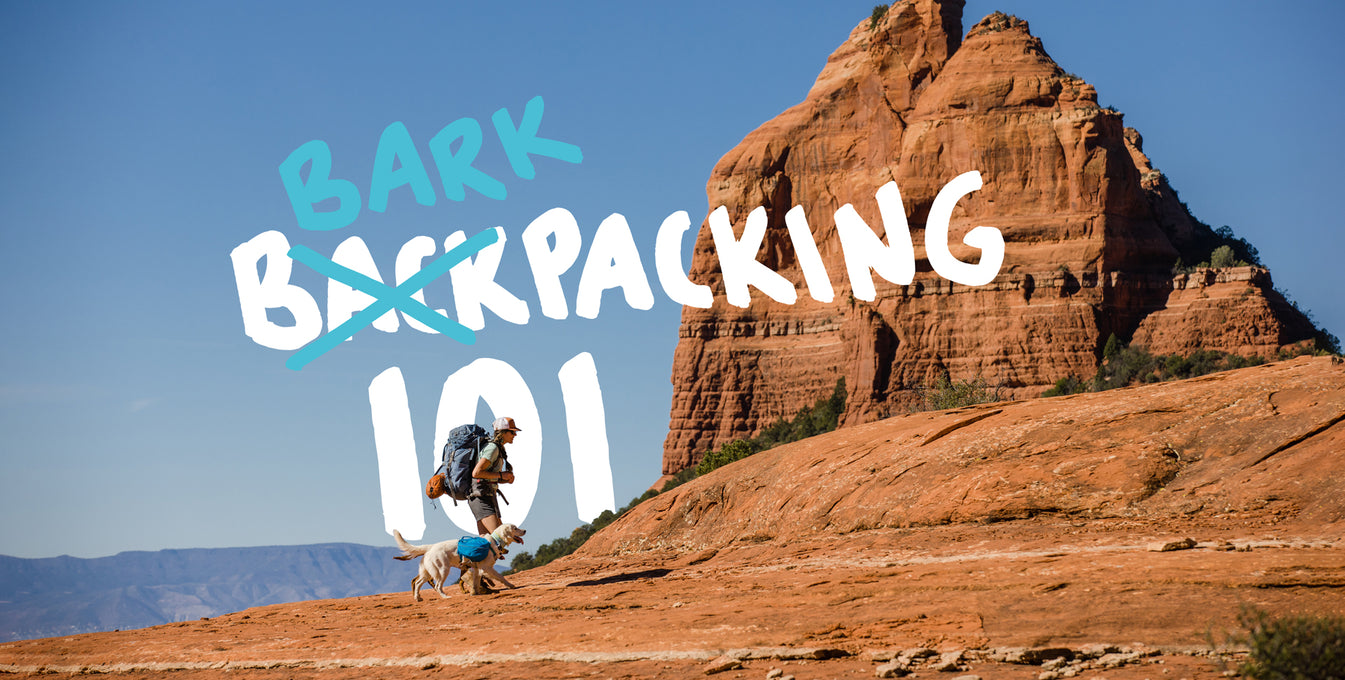 Our Best Dog Packs for Backpacking
Palisades™ Pack

A top pick for dogs hitting the trail for a multi-day trek. It has the largest carrying capacity of our packs, removable saddlebags, and two 1-liter collapsible water bladders.

Approach™ Pack

Plenty of room for the gear needed on full-day hikes and even those overnight treks. A great option when the packing list is shorter or you're looking to keep your dog's load a little lighter.
Explore All Dog Backpacking Gear
Video Clinic: Backpacking With Dogs
Ruffwear Ambassadors Nathan and Turkey joined us to talk about all things backpacking: gear, tips, training, and the scoop on their 120-mile backcountry trek together in the San Juan Mountains.
Frequently Asked Questions
With the right preparation and planning, you can set you and your dog up for a fun and memorable time in the backcountry. We always recommend checking in with your vet ahead of your trip for any questions you might have specific to your dog's health.
It's best to keep the total carrying weight (including thepackand its contents) under 25% of your dog's body weight. First-time barkpackers may want to go even lighter. And, as always, it's a great idea to check in with your vet.
Example: A 45-pound (20-kg) dog's pack should weigh no more than 11.25 pounds (5 kg) including food, water, gear, and the pack itself.
Leave No Trace are our go-to pros on this topic, and they recommend that dog waste be packed out in poop bags. Regulations might differ depending on the wilderness area you are in. Check their website or call in and speak with a ranger before heading out.