Back to collection
All of our products are rigorously field tested and we proudly guarantee against defects in materials and craftsmanship.
Ratings & Reviews
Customer Reviews
Write a Review
Ask a Question
02/11/2020
Anna A.
United States
Perfect fit, warmth without the bulk
The fit is perfect and I love the low profile. I canicross with her in a harness and I don't have to loosen her harness for it to fit comfortably over the jacket. It also dries quickly, a huge plus in our rainy southern winters, and the pink cherry blossom print on the gray background is so stylish.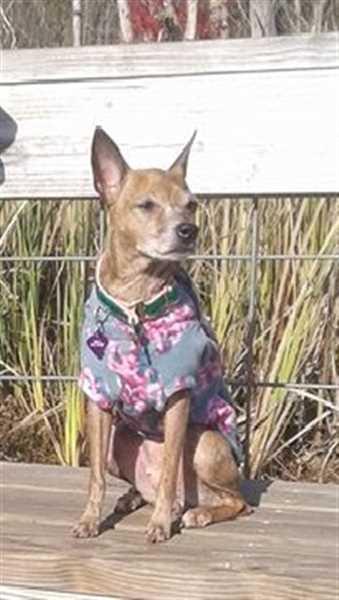 02/10/2020
Karen S.
United States
We are in love with this jacket!
Our dog was wearing an old, beat up sweater from a chain store. It didn't fit properly and she was constantly asking to have it taken off even though she was cold. It was one of the over the head type sweaters. We have other Ruffwear products in our stash. It was time to upgrade to something of better quality and durability. Something easier to dress her in. Bingo!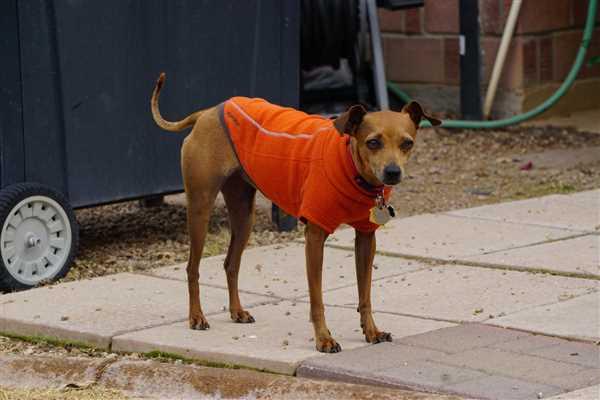 MA
02/05/2020
Melissa A.
United States
Chilly Weather for Bodie
Bodie just loves his new fleece jacket. Believe it or not, San Diego County weather ranges from snow in the mountains to cool weather in the desert areas as well as on the beaches. Our lows can get pretty cool in the winter even when you're not in the mountains. Like this morning, it was at least 32 degrees if not lower than that, and that's just 20 minutes from the beach. Bodie is loving his new jacket!
02/05/2020
Erin A.
United States
02/04/2020
Carol C.
United States
Beautiful little jacket; nicely made, but too big. Returning for the small as the medium is a little too long and hangs over her tail. (But Roxy loves it and knows she looks fancy.)
I loved this jacket in "Blossom" on my pepper and salt 45lb Standard Schnauzer, Roxy, but was too big. It's gorgeous on her and she definitely feels fancy wearing it! Unfortunately I have to return it and get the small which is now out of stock :-( . I hope it's back in stock soon as we're in central FL so not many cold days but definitely needed when she's recently groomed. Bummed she didn't get to wear it. Also got the Fernie jacket in the berry color and have to send that back too. After discussing with Ruff's customer service rep we thought the medium would be best since it's supposed to be a snug fit. She's a deep-chested breed and we have trouble finding sweaters, etc, to fit right. She's 11 and also has arthritis in her elbow so pullover styles are literally a pain to put on and take off. The zipper is perfect where it is located. I bought the medium based on her chest girth which is 27.5" and her neck to tail measures about 19.5". Overall, I'd say it was like a relaxed fit on her, which would've worked if it didn't hang over her ****. It was a close call on size since the sizing instructions say to go by chest girth. I didn't notice if the jacket specifies dimensions when I ordered. That would be a help if it's not noted. I'll add photos after I get the small...