All of our products are rigorously field tested and we proudly guarantee against defects in materials and craftsmanship.
Ratings & Reviews
Customer Reviews
Write a Review
Ask a Question
Filter Reviews:
Ruffwear
ease
harness
service dog
item
design
assistance
puppy
release
activities
02/17/2020
Mark B.
United States
Good stuff with room to improve
The dog harnesses are easy to use and seem comfortable for my girls to wear. The human harness is reasonably easy to use I had no issues with putting it on or using the quick release mechanism. I'd like to see an addition structure to keep the leg loops attached to the waist belt in front; the leg loops kept slipping down as I skied.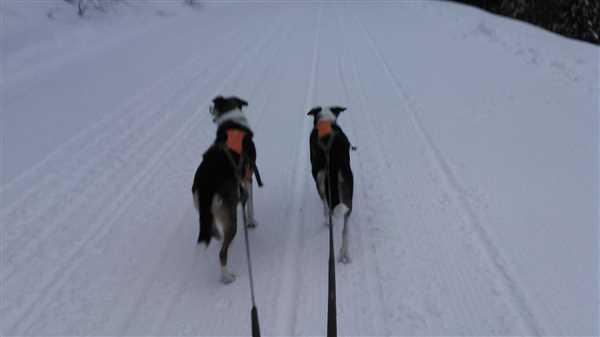 01/28/2020
Phil B.
United States
Good piece of kit
Been working with having the dog wearing the harness and pulling me on a bicycle. He loves it, doesn't interfere with his movement at all. Used twice skiing and he's a natural. The system is much less sketchy than we anticipated. I was expecting many face plants, but it works well. Best used in firm snow. Last time out, it was pretty soft and the dog tired quickly from postholing + pulling.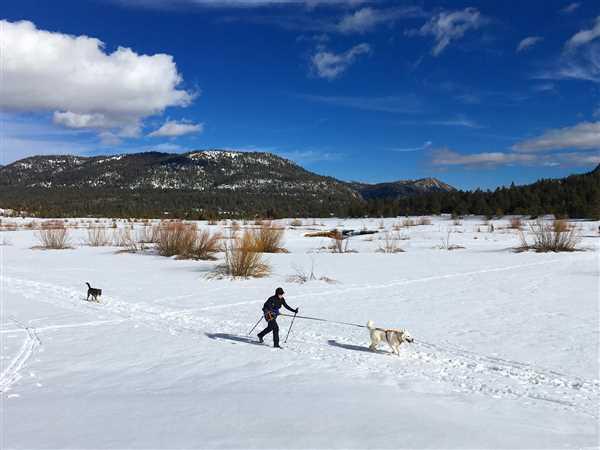 Skijor Review (part 1)
I've never written a product review before, but I wanted to leave one for this product. Part of my reasoning is because I think I have a pretty good understanding of canine products. The other part of my reasoning is that I took a lot of consideration to make a decision on a skijoring system, and I found very few reviews for this skijoring system or any others on the market. Hopefully those facing the same struggle as me will have a bit of clarity with my review. Since this product has three different parts, I'll review the three different parts and then give one for the holistic system. I apologize in advance for the lengthiness of this review, but since I've never given a review and probably will never give one again, I went all in. Note that because of the length of this review, I have to separate this thing into 2 parts (yikes). Hipbelt 1. Velcro: Every strap on the system has awesome Velcro tabs that allow you to roll up any extra piece of a strap not being used to secure it and make sure that you don't have a bunch of straps fluttering in the breeze as you roll down a trail. I wish they had this same Velcro for the doggy backpack I purchased from Ruffwear a couple years ago! 2. Release Tab: I love that the belt has a quick release tab, although I'd imagine that this is pretty standard on most skijor systems. What I don't love about the quick release tab is how tiny it is. In case of an emergency, I don't want to be fumbling around for a tiny tab on my waist. The orange strap connected to the quick release tab seems pretty weak to me. Obviously it hasn't snapped and no one has written a review about it snapping, but as a user, it doesn't make me feel secure. It looks like a thin strap you would see on a backpack, not something my 60lb dog could necessarily use to drag my 140lb self. 3. Leg Straps: In case the big buckle on the front of the belt were to break or pop open, the hip belt will stay wrapped around you through the use of the leg straps (assuming the orange release strap stays intact). Very few mainstream skijor hipbelts have the leg straps, so points to Ruffwear on that one. 4. Hip Belt: The following has really nothing to do with any major design flaw, but just the basic location of where any skijor hipbelt sits on your body. Probably most people are more intuitive than me when purchasing products, but I didn't consider before buying a skijor system that the hip belt sits in the exact same spot that any backpack with a hip belt will sit. If you look at this extremely objectively, you cannot necessarily fault Ruffwear for designing a hipbelt just like every other skijor hipbelt out there, but I am going to fault Ruffwear because they are not like every other canine product maker out there. In terms of dog gear, Ruffwear doesn't mess around. Their stuff is expensive, but I pay the price because I know their designs will generally account for user issues I had never even considered before putting that product to use. I also couldn't believe that Ruffwear hadn't caught this because their best products aren't the ones that cater to casual dog owners. They make stuff for truly adventurous people; people hiking the AT with their dog, people rock climbing with their dog, people trail running with their dog. They should expect (or at least consider) that nobody buying this system is using it to go on a casual walk around the neighborhood. I bring my daypack with me everywhere, including xc skiing. My thoughts aren't that Ruffwear should have found some alternative to a hipbelt, but I feel like they could have created a detachable backpack for this system or something to make this a non-issue for their adventuring customers. I'm not disappointed in the hip-belt so much as I am disappointed in Ruffwear. They either didn't do enough user testing to catch the issue, or didn't care enough to make any sort of consideration for a pretty basic thing like wanting to bring your backpack along on your adventure. Towline 1. Length: The length of this is great. Since this is marketed as an "omnijoring" system I wasn't sure the length would necessarily account for xc skis, but it certainly does. 2. Shock Absorbing: The line has a stretchy part that lessens the shock on you or your dog when they begin pulling. It's very similar to the stretching in their Ridgeline leash. I have never purchased the Ridgeline leash because it encourages pulling, so it's good that they utilized this technology in a lead that supposed to be made for pulling. My one worry is that I have seen Ridgeline leashes owned by friends after a year or so of use, and they always seem like they are stretched out and that any bungee-ness in them is gone. I hope the bungee in this is stronger and doesn't stretch out so quickly. 3. Hipbelt Ring: The little, plastic ring attaching the towline to the hipbelt looks extremely weak. I've already switched it out for a carabineer because I don't trust it.
Skijor Review (part 2)
Dog Harness 1. Weight: It's super lightweight for a pulling dog, which is great. 2. Design: I'm wary of the harness because of its design. It looks like Ruffwear spent too much time trying to make their customers comfortable with the product rather than making a product that is comfortable for the dog. To rephrase: Ruffwear has a lot of harnesses, and a lot of those harnesses look really similar to this one. However, unlike this harness, most harnesses are made to discourage pulling. Looking at any "professional" pulling harness out there, they all share a few commonalities in that they are made up of webbing and they extend further back on a dog's back than traditional harnesses. Given that this harness looks nothing like these professional harnesses, and a lot like every other Ruffwear harness, I wonder if it is truly the most comfortable harness for a dog to pull in. Holistic Review I don't think Ruffwear tried very hard when creating this product; which is saying a lot considering I think Ruffwear makes the best canine products on the market. Searching online, there are very few companies making skijoring gear, and most of them are European. While I could've gotten these European products on Amazon, I wanted to get these expensive pieces of equipment straight from a supplier. In reality, the only trustworthy, American suppliers making this gear were Ruffwear and Kurgo. Of course, I chose to pay the $50 more for the Ruffwear product (over the Kurgo one) expecting Ruffwear's unmatchable quality. To be honest, I think it would be pretty easy for any established dog gear maker to create a skijor system with the same quality, or higher than this Ruffwear system, and to do it at a lower price point. If I was getting something like this from Kurgo, I'd be okay with it; getting it from Ruffwear was a letdown, which is why I am giving it only 3 stars. I think Ruffwear knows that this sport isn't super popular yet in the U.S. and that no one else is making any skijor systems here. Because of that, they don't have much competition, and therefore, didn't have to try super hard when making this or marketing it. The proof can be seen just in looking at this Ruffwear website. Taking a look at their backpacks (products with lots of competition in the U.S.) there's great descriptions and even recommendations made by Ruffwear for how to properly use the product. Purchasing this product felt like a shot in the dark because of how little information Ruffwear provided on it. Now that I have it, the lack of information on the product was extremely telling of the design effort that went into the product. Overall, I'm bummed that this product came from Ruffwear but I'm not returning it simply because of that trust I have in this company. I hope that Ruffwear proves me wrong. Hopefully, despite my fears and hesitations with this product, it serves me well this winter and provides a lot of fun for me and my pup.
03/20/2019
sinead a.
United States
Joring system
Love this kit. Took doggo a couple of days to get used to it, but now she loves to go for a gallop in the woods/town. I love having the hands free system for running, and the pockets for dog/human treats, and anticipate good use for the bottle holder in the warm days ahead. Didn't use the leg straps as the waist system seems sufficient when tied snugly around waist, but some lycra fabrics cause it to ride up. Overall, a well designed, well made product!