Kerry Irving credits his first dog Max as the driving force behind his recovery when a car accident changed his life forever. Significant injury prevented keen cyclist Kerry from getting back out on his bike and he faced a long road of rehabilitation. Focusing his time of regaining his strength through short walks, Kerry encountered Max, the dog of a neighbour. Very soon Max was joining Kerry on his daily expeditions and the partnership between dog and human became permanent with the friendly and energetic Springer Spaniel helping Kerry through some dark times. Max was joined by spaniel brothers Paddy and Harry and the pack of four spent their days exploring the mountains in the English Lake District and offering 'flapometer' weather advice to their army of loyal followers. Max gained his angel wings in April of 2022 but continues to inspire many.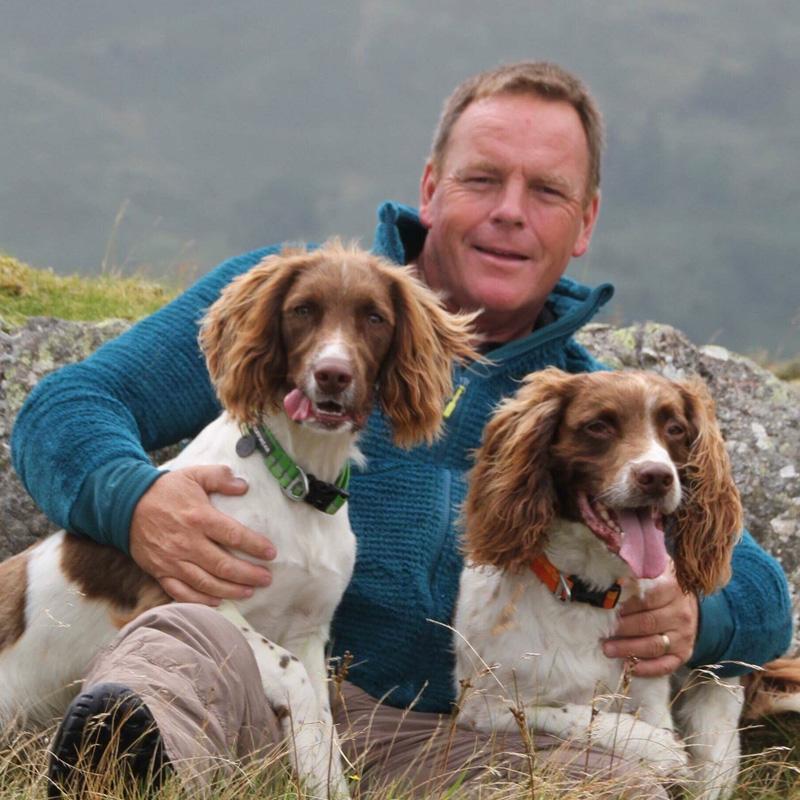 "When Max came into my life, he gave me a reason to get back outside and helped me through some very dark times. It took me six years to climb a hill again after the accident that injured me. Max was with me every step of the way."
-Kerry
Featured Story
A Statue for Max the Miracle Dog
There's a new addition to Hope Park in Keswick, England – a bronze statue with four legs, a tail, and "Max the Miracle Dog" inscribed on the bench it sits on. This tribute to a very special dog was revealed July 2, 2021 with Ruffwear Ambassadors Max and his human Kerry (and about 2,000 fans) in attendance.
Read The Story